Go Digital
Full Service Online Agency
Solutions Console is your one-stop shop when it comes to the digital playground. We offer expert advice and service in the fields of online marketing, web design, web development, social media management.
We also offer full cloud migration and consulting services, along with office IT support for SME's across multiple sectors.
We'll help you get your business online and operating to help you generate new leads or sales.
Free Consultations!
Contact us today for a free consultation. We're happy to give obligation free advice for any business.
Brand Design & Strategy
Need help with your digital image? Get logos, corporate identity, brand strategy and more!
Sound Design & Editing
We have a full suite of music and sound production facilities for sonic branding, jingles, & backing tracks for visual productions.
Motion Graphics & VFX
Visual effects, event graphics, corporate videos offered through our partner Guerilla VFX.
SEO & Online Marketing
Get seen by search engines like Google. We have a full range of analytics services to drive traffic and analyse your web visitors.
Cloud Migration Services
Moving to a serverless environment? We can help facilitate your move to the Cloud. Google, Oracle, or AWS, we can assist you with migrating to their cloud services.
Custom WordPress Development
Are you using WordPress for your website? Our developers create bespoke WordPress themes and customised plugins for all your WordPress needs.
Office IT Support
Need assistance with your IT? If you need help with your computers, or you get stuck with your e-mails, we can help you get the problem resolved.
Social Media Management
Take control of your social domain and harness the true power of multi-platform social media marketing.
Copywriting
Copywriting services for articles, press releases, reviews, technical pieces, blogs and creative writing.
Web Hosting
We have a complete web hosting solution available to all of our clients.
Web Apps
Our highly skilled software engineers offer full-stack development services to cover all your development needs.
Email Marketing
Campaign management, content development, lead acquisition and sales conversions.
Try Our Affordable Web Hosting and Email Services
As part of our value added services we are able to offer you email hosting from as little as R39 per month.
Website hosting services from R100 per month (Including email)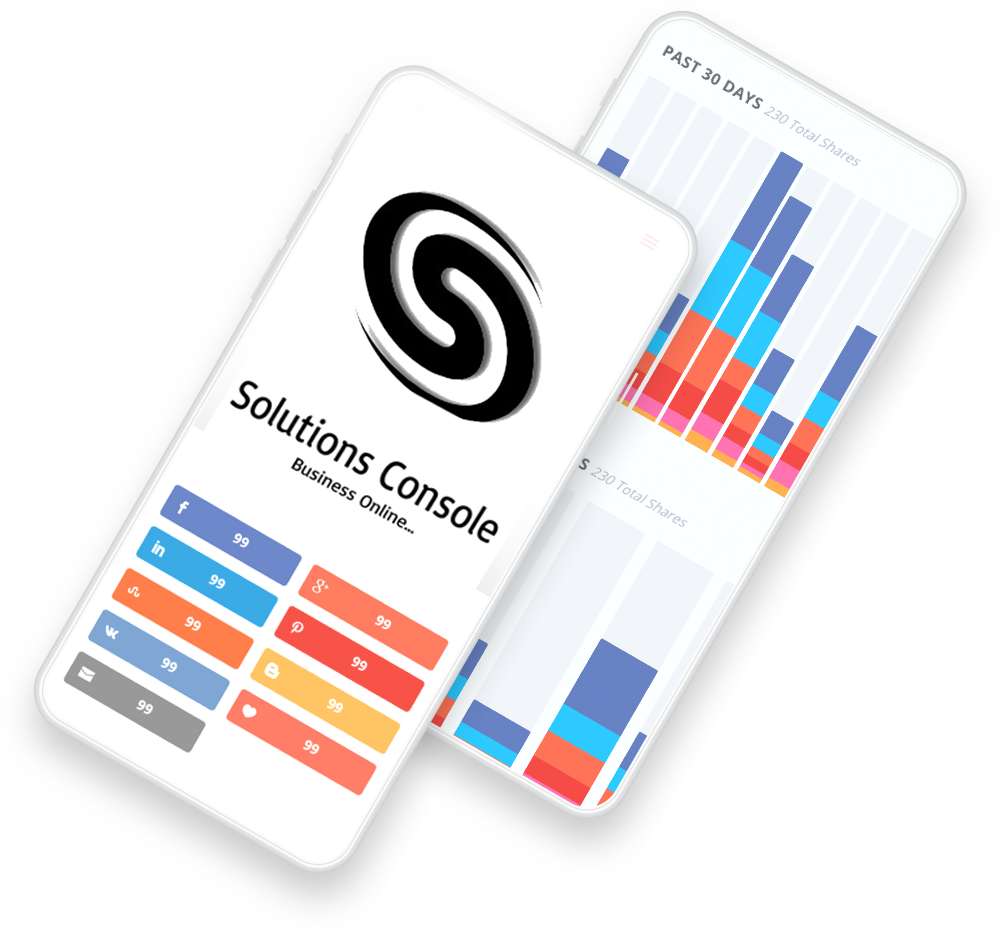 We Make it Easy to Connect With Users On Every Platform
All of our web work is fully responsive and mobile ready. We design for user experience on all platforms to ensure that your web visitors get the most out of your website.
Recent Work includes
Brand Identity & Logo Design
Website Design & Development
Content Creation
Social Media Strategy
SERAA
SERAA – Sex Education NPO
Brand Identity & Logo Design
Website Design & Development
Content Creation
Social Media Strategy
Solvyng
Figma design to WordPress conversion. A simple one-pager site that was designed by an agency and compiled to WordPress by Solutions Console.
A conversion from Figma to WordPress allowing us to take a design created by a graphic designer and use that as the basis for the layout of the website. This included the animations that were done on the website.
Let's Get Started
Ready To Make a Real Change? Let's Build this Thing Together!